Your life is a beautiful movie.
Creating and sharing these memories with your family is going to be so rad!
Home movies will be one of the best gifts you can give to your kids as they grow up.
Would you believe me if I told you I shot and edited this on my iPhone? 
I did. And I want to teach you, too.
I'm a
filmmaker
. I have spent thousands on cameras, lenses, lights, mics, editing software, and gear. 


I'm also a busy dad. My phone is
always in my pocket
and I've figured out how to use it to record and edit movies that look as professional as the ones made with my expensive equipment.
I've learned it's about the technique.
I want to teach you HOW
to use your phone to create movies that capture memories--movies that are so good you will proudly post them to social media.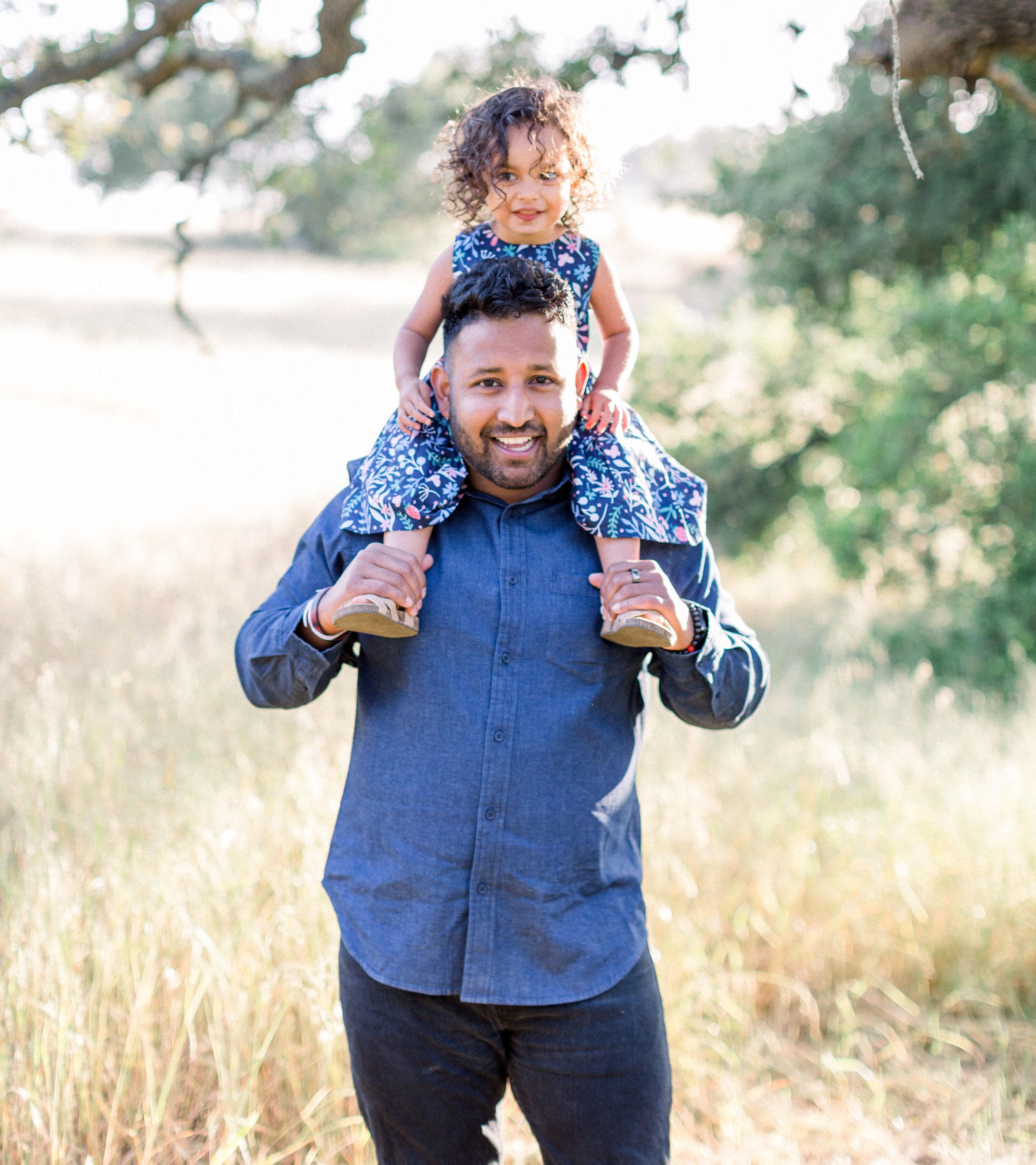 Father, Teacher & Filmmaker
My name is Nishantha Unantenne. Filmmaking and teaching are my two biggest passions in life.
I'm a dad who loves capturing my family's stories and memories in cinematic home movies. I am also the creator of iPhone Home Movies and will be your personal mentor through the program. You will have my personal email address for any unique questions you have along the way. I can't wait to share my insights with you.
Not only do I know the technical and the creative aspect of filmmaking, but also I understand how to teach complex ideas in simple and easy-to-understand ways.
I'm a middle school science teacher. I was selected by Google for Education as a certified Google Innovator for my work in gamified learning environments.
I promise that by the end of this course you will be able to go into any situation and create a cinematic home movie on just your iPhone.
Why You Should Take This Course
- Your kids and family deserve to have quality memories
- You already have one of the best filmmaking tools in your pocket
- Your family's big milestones, traditions, and simple everyday life can be captured
- There is so much more to filmmaking than just pointing and hitting a button
- No one is watching your videos if they are just sitting on your phone
- Storytelling is so much more than disappearing social media stories 
- Your hands are too full and your time is too precious to sit down and edit on a computer
iPhone Home Movies is a 6-week online course with projects, live Q&A calls, and a community of home movie makers. You will plan, shoot, and edit home movies from start to finish using only your iPhone.
You Will Learn How to
-Develop the mindset of a filmmaker
-
Plan, shoot, and edit using just your phone
-
Record any family event 
-
Work with natural light
-
Use movement to show emotions
-
Edit your clips into a movie you'll be excited to share
-
Select music to match a mood
-
Combine your clips into a story
This course is for you if:
-
You have an iPhone
-
You have the cutest kids, grandkids, nieces & nephews, pets, or plants ever 
-
You are busy - everything can be learned and created using your iPhone


This course is not for you if:
-
You want to forget your kids' childhood memories
-
You are not willing to edit your own movie
-
Don't want people to ask you how you made that video
Why You Should Learn from Me
- I'm a busy new dad (I have a healthy a respect for your time)
-
I'm a middle school science teacher - (I'm pretty legit at breaking down complex ideas so they are easy to understand by anyone)
-
I'm an avid learner and have spent the last years learning filmmaking from the pros
-
I've used my filmmaking skills to grow a successful YouTube channel 
-
I have created home movies for my family, branding videos, commercials for local businesses, and marketing videos for nonprofits
- I've trained hundreds of teachers in how to use technology
- I'm a Google Certified Innovator
- I love making movies
FAQ's
Do I need an iPhone to take this course?
-Yes


Can I use an Android?
-I'm only covering iPhones at this time (a future update will include Android)


Do I need a new iPhone?
-No, iPhone7 and up will work just fine


What is this, again?
-iPhone Home Movies is a 6-week online course with project based learning, live Q&A calls, and a community of home movie makers. It shows you how to plan, shoot, and edit a home movie from start to finish using only an iPhone.


Who is this course for?
-iPhone Home Movies is for anyone who wants to start making cinematic home movies of their family. The iPhone Home Movies system works for anybody, regardless of your previous knowledge or experience.


Where does this course take place?
-iPhone Home Movies course is online and consists of training videos, planning tools, projects, live Q&A calls and a Facebook community. You complete lessons online, on your own time.


How does this course work?
-You will watch videos, complete action items, use provided tools and concepts to complete weekly projects designed to level up your filmmaking skills. You can ask questions in the Facebook group and during the live Q&A calls.


What if I don't like the course?
-If you don't absolutely love the course, there is a 30-day money back guarantee.
Over the last five years, I've spent thousands of hours learning filmmaking. At first, I was only making videos for my YouTube channel about dyslexia. Here's one of my early videos:
But that all changed when people started noticing that I was getting good at making these videos and they asked me if I could help them with video for their organizations. So I started making videos for other people.
I made videos for friends
Now I'm ready to help
you
make your own iPhone Home Movie!
If you'd like to capture your family's journey through life in beautiful cinematic memories using your iPhone,
this course is for you! 
If bulky camera gear and complex video editing software are standing in the way of your creativity,
this course is for you
!
If you like taking videos with your iPhone but can't figure out how to capture anything more than simple clips,
this course is for you!
If you'd like to take incredible cinematic home movies with the only camera that you have in your pocket at all times,
this course is for you!
Why You Should Take This Course
- Your kids and family deserve to have quality memories
- You already have one of the best filmmaking tools in your pocket
- Your family's big milestones, traditions, and simple everyday life can be captured
- There is so much more to filmmaking than just pointing and hitting a button
- No one is watching your videos if they are just sitting on your phone
- Storytelling is so much more than disappearing social media stories 
- Your hands are too full and your time is too precious to sit down and edit on a computer